Sustainability strategy consulting
We bring stakeholders at all levels together to deliver a unified sustainability vision — and achieve results that endure.
From consumers seeking more sustainable products to shareholders and boards demanding more granular reporting, your organization is continually under pressure to commit to — and maintain — sustainable practices. You not only need to efficiently deliver on required sustainability reporting, you need to consider the risks your organization is facing without the right organization-wide sustainability strategy. But how do you turn your vision into reality when so many departments and stakeholders — including outside entities — need to align around a single vision and plan?
Throughout our years as sustainability strategy consultants, we've learned there are two key factors for a successful, organization-wide sustainability strategy: alignment between your organization's goals and its sustainability vision, and commitment to action across departments — including at the c-suite level. At Haley & Aldrich, we work with you to bring stakeholders and departments across the organization together to create a unified vision using a whole-system approach.
Our sustainability strategy consulting team is not only comprised of scientists and engineers — ensuring we're a part of rich dialogue with you throughout our process — we're Lean facilitators and practitioners. And a cornerstone of our Lean philosophy is to engage staff at all levels and across departments, whether a front-line maintenance worker or a CEO, in our plan development. This not only ensures each voice is incorporated, but that all individuals see value in the plan. Our clients often tell us that as a result, employees at all levels are empowered and feel accountable for driving the plan — achieving results that endure in the process.
Talk to our service experts
Service highlights
Business continuity planning

Envision, RELi and LEED expertise

Geothermal/clean energy consulting

Resiliency planning

Water stewardship planning
Uncovering problems and solutions to build a sustainable future
At Haley & Aldrich, we strive to understand your problems at a deeper level, and have learned that the key to success is to first listen. That's why we don't tell you what to do. Rather, we ask questions and coach your team to not only help them see problems together but find the most efficient path to develop the right solutions collaboratively. Our process is focused on co-creation — the solutions we identify are your solutions and therefore have the best chance of success. And we know that when you're successful, we're successful.
Haley & Aldrich provides sustainability strategy consulting for clients in:
Haley & Aldrich's sustainability team addresses your sustainability challenges by facilitating discussions that incorporate the viewpoints and knowledge of all stakeholders. The result? A unified plan driven by staff across all levels and departments — delivering transformational results for your organization.
San Diego Regional Airport Authority · San Diego
The City of Chula Vista · Chula Vista, Calif.
Confidential solar development firm · Across the U.S.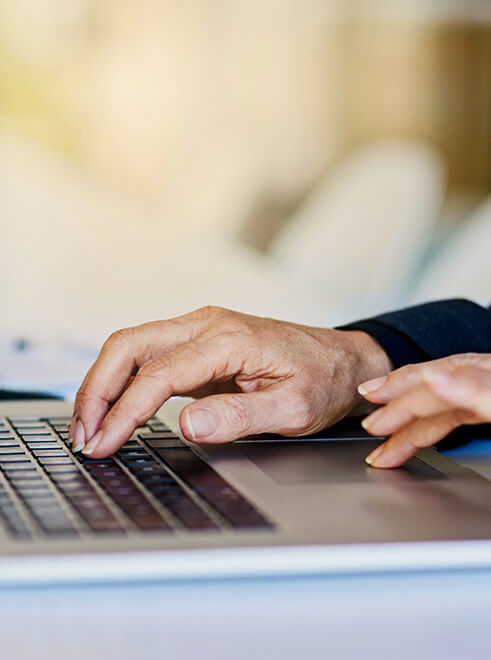 Contact us for sustainability strategy consulting