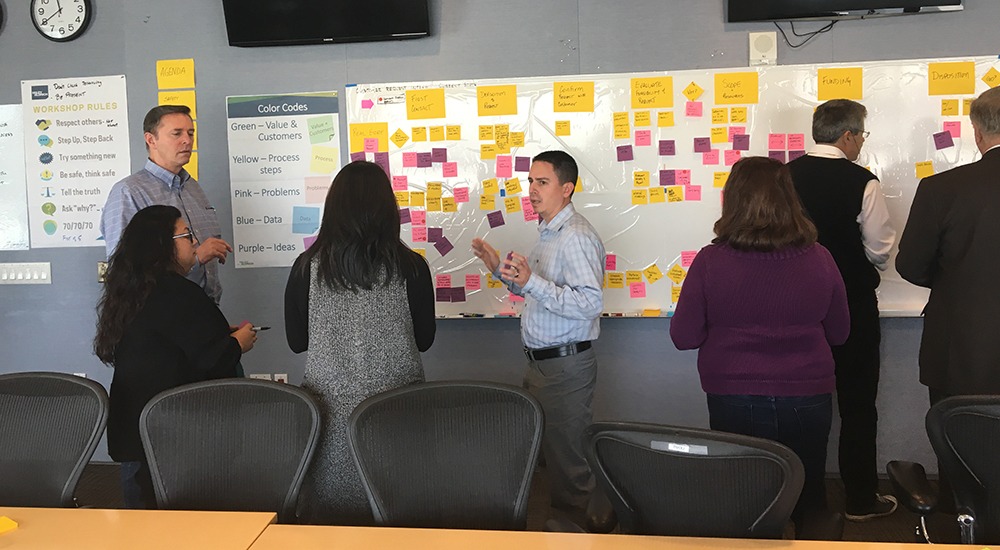 Higher education
A California university integrates Lean principles to streamline roles and collaboration
7 departments
across which we shifted culture
80%
of capital projects for which we stabilized delivery processes
90%
of high-impact ideas implemented
Summary
Leaders at a large California university aimed to grow their health science initiative. Their decade-long plan would involve cross-department capital programs, real estate planning, and other major projects. But they had to overcome a siloed organizational culture.
They turned to our Lean experts for help adopting a management approach that would motivate break down silos and motivate employees to solve problems together.
We engaged more than than 200 individuals across campus in a multiyear effort to streamline projects, departments, and systems.
Our team realized results by integrating teams involved the supply chain process, streamlining roles and duties, and a building trust and a common vernacular across the health science project team.
For more information, contact:
Melissa McEwen
Principal Consultant and Service Leader, Lean Consulting